We are getting toward the end of the year. Day-time temperatures in Tucson are still in the 80's and 90's. At our house we have had only a tenth of an inch of rain in the last ten weeks. We are still able to hike in the mountains. To our amazement we are still finding plants in bloom, even though at over 8000 feet the thermometer drops to near freezing at night.
Here are some of the plants we have seen:
Red Penstemon –  Penstemon barbatus (just one)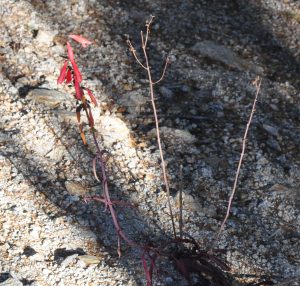 Hooker Evening- Primrose – Oenothera elata var.hirsutissima (only one)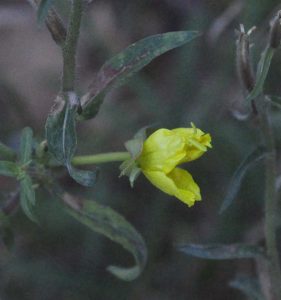 Western Sneezeweed – Hymenoxys hoopesii (a few)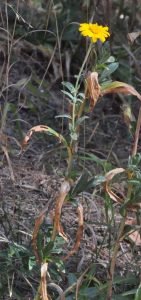 Wheeler Thistle – Cirsium wheeleri (several, in a much deeper purple color than we normally see in the Summer)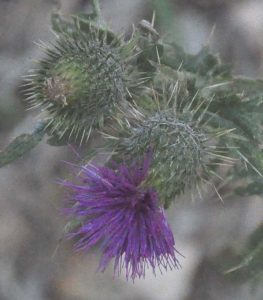 Bitter Dock – Rumex obtusifolius (There is a lot of this non-native plant, but the flowers are so small that it takes work to find if it is actually in bloom)
Yellow Salsify – Tragopogon dubius (Just one – Even in mid-morning the flower had not fully opened)
In the colder weather I am taking fewer trips to the mountain. This has left me time to work on the book "Small Wonders" which is now in the hands of my editor. That is a big relief. It will have over 200 species in it. And now, with fewer hikes, and the manuscript of that book off my desk, I am devoting myself to painting. Here is one of them. These are being done for a show at the Contreras Gallery in Tucson in March 2018.