I have been thinking a lot lately of my brother Jack (John Wells Rose), who died January 18 at the age of 95). We were in a family of 12 children. Jack was number 7 and I was number 9. My other five brothers have all passed on, and three of my five sisters have died. This causes me to stop and think about life, and how precious every moment is.
Jack married and moved to Pittsburgh, so I did not see much of him until 1971 when he was a key person in helping me start a church summer camp, which we called "Laurel" (Since it was held in Laurel Hill State Park, Pennsylvania.) When my wife, Louise, and I moved to Tucson we had to hand over leadership of the camp to other people, and brother Jack kept the whole thing going. It is going to this day!
There were other connections between us, notably singing together in a barbershop quartet.
I was a student in Bryn Athyn, PA when Jack, invited me to join. He did all the organizing. Jack sang top tenor. I sang lead. Our friend, Hilary Simons, sang baritone, and our brother-in-law, Larry Soneson, sang bass. We called ourselves the "Campus Quarter" since we were all university students at the time. Thanks to Jack's initiative , we had many gigs, including being contestants in the New Jersey State Championship (which we won), and being on television on the amateur hour.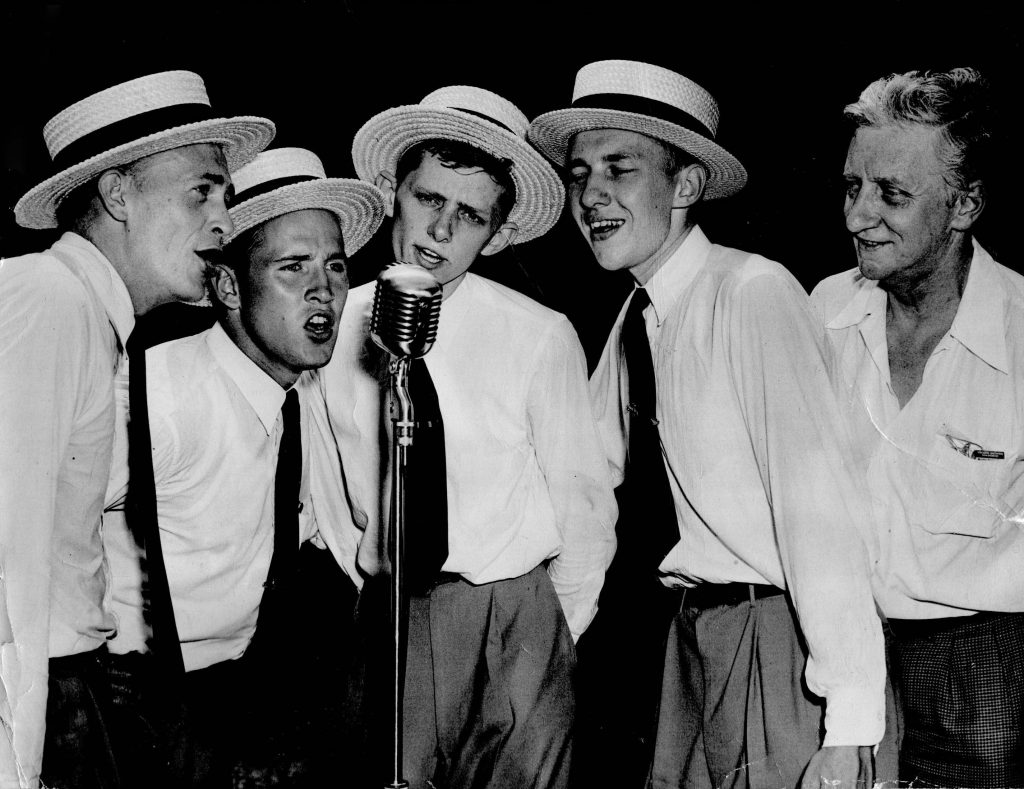 The amateur hour was started by Major Bowes (Edward Bowes – 1874-1946) as a competitive show. When he died, his assistant, Ted Mack (William Edward Maguiness – 1904-1976) took over and they moved the show to Television. Brother Jack got us on the show as contestants, (there were 8 skits per show), and on that show we won the popular vote. When we came back the next week, Ted said that we were shoe-ins to win again. If we won three times in a row, we would get $2,000 (the equivalent of at least $20,000 in today's money). That was not to be. One of the contestants was an elderly woman who played the fiddle, and kept time by clacking her false teeth. People wrote or phoned in, and she was an easy winner that week. Perhaps it is just as well. Frank Sinatra was the shows most successful contestant.
So I am thinking fondly of Jack and how he enriched my life and the life of so many other people.