We moved to Tucson in June of 1982 and the skies were not cloudy at all. My wife even commented that she was going to find it difficult to live in an area without clouds. By August that had all changed, and now one of our great joys is seeing the seemingly endless shapes that clouds can take. On a recent trip up the mountains I saw one formation where the clouds ran almost from horizon to horizon in a straight line.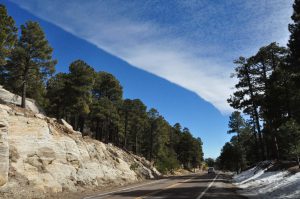 That same day we saw one that at first looked like an embryo, but on closer inspection was a human face looking to the left, with a huge shock of hair curling over its ear.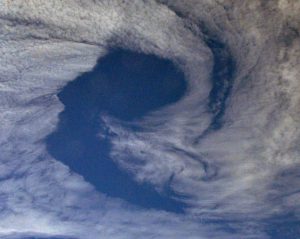 We have seen clouds that were almost square, as well as one with streaks radiating out from a center. When we see things like this my wife is glad she stayed.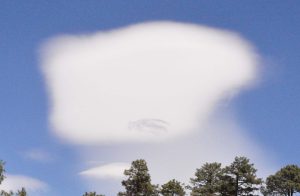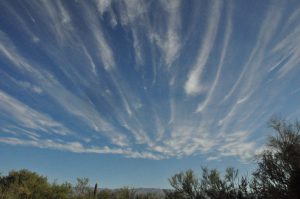 Lately I have been completing a set of paintings for my next watercolor show. It will open at the Contreras Gallery in Tucson (110 E. 6th Street), Saturday March 7 from 6 to 9pm. Our son, Owen, will also have paintings in the show which will continue most of the month.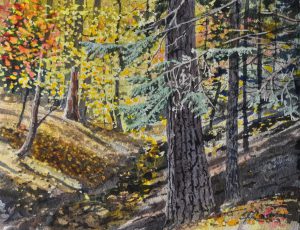 A week after the opening Owen and I will share a booth at the Tucson Festival of Books, March 14 and 15, from 9:30 am to 5:30 pm. I will have my books and cards on sale, and Owen will have books published by his publishing company, Hardy Perennial Press. We would love to see you at Booth 265.