We are now toward the end of November and there are still plenty of flowers to see, some of them new to me this year. Here are three recent ones: A climbing milkweed with small, pale yellow flowers called Arizona swallow-wort (Metastelma arizonicum). Ed and I found it on the Tanque Verde Ridge Trail in Saguaro National Park East.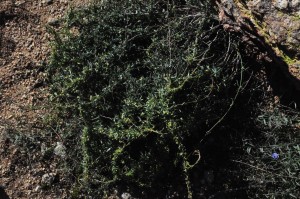 The Arizona Swallow-wort covering another plant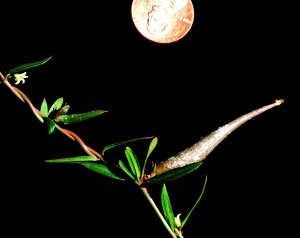 The penny gives an idea of how small the flowers are. The fruit is much bigger.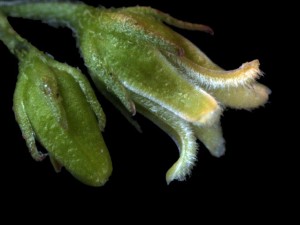 A flower bud and an opened flower.
About a week later we were on the Garwood Trail and saw a beautiful pink patch. The plants looked like they belong to the buckwheat family. We were hiking in a loop and I was sure we would see more of the same plant later, but that was not to be. When we couldn't find any, we turned back to this patch and I got a few photographs. I did not have my super close up camera with me, so I returned that same afternoon with it, and got some pictures of the flowers. It turned out to be Palmer's Buckwheat, Eriogonum palmerianum.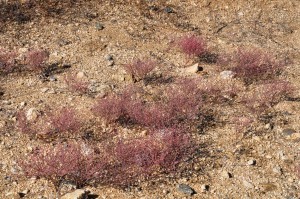 A patch of the Palmer's Bucwheat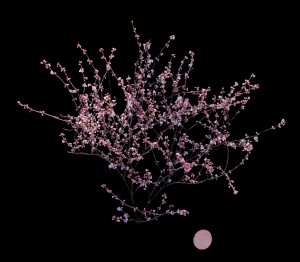 An individual plant, the penny giving scale.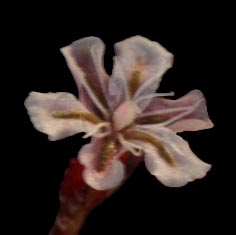 An individual flower
I was about to leave the area when I saw a plant I had never noticed before, lying flat on the ground. This was a member of the Euphorbia family (New Mexico Silverbush, Argythamnia neomexicana), and I was happy to get some pictures.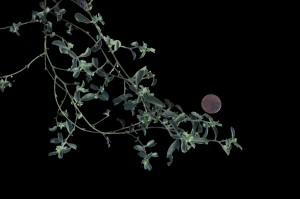 The New Mexico Silverbush plant lying on the  ground. Below is a picture of an individual flower. These are quite small.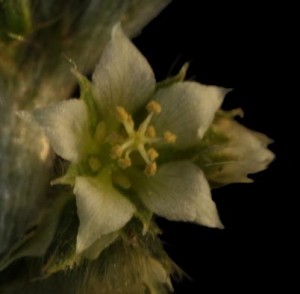 This means that in two weeks in the middle of November we had found three more "invisible flowers" to add to my growing collection.
On my last posting I noted that one of our Golden Barrel cactuses (Echinocactus grusonii, a Mexican species) that had been hollowed out from the inside by some animal, had some new growths. Today I took these pictures to show that the growths are "pups", or new plants. So this cactus that was almost completely hollowed out and had every reason to die a year and a half ago, is producing lots of new life. It looks like we will have eighteen new plants in the spring when I cut them off and  plant them out on their own.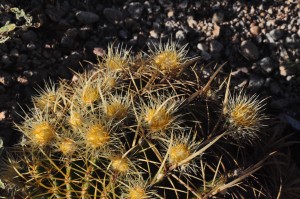 The gouged out Golden Barrel showing some of the 18 pups that are developing. Below a closeup of one of them.