Ed and I were walking along the Sunset Trail in the Catalina Mountains, and my eyes were drawn to these Douglas Fir trees. I have seen one-sided trees like this on high mountain ridges where the prevailing winds fashion them into a flag shape, but we were in a canyon about a thousand feet down from the highest poInt in the range, and these were the only two with this particular shape. I suspect that the wind at times can come roaring up the canyon from the right in this photograph. And then again, there may be another explanation for this unusual shape (called Krummholz or Flag trees).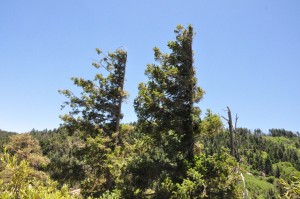 Now it is June and the Cow Parsnip plants are huge and showy. Their botanical name, Heracleum lanatum, means Woolly Hercules, the giant of Greek mythology (Heracles in Greek, Hercules in Latin). This plant is in the carrot family and can be as high as six feet tall with large leaves and inflorescences. Using my close-up camera I was able to photograph an individual flower from one of the many clusters that make up the entire flowering head. I notice that these little flowers tend to be lopsided, with small petals facing to the center of the cluster,, and larger ones facing the outside.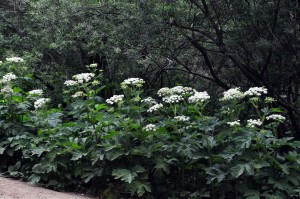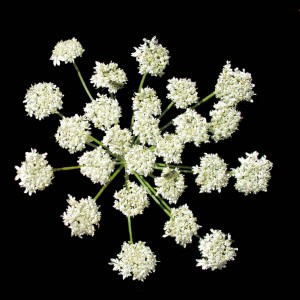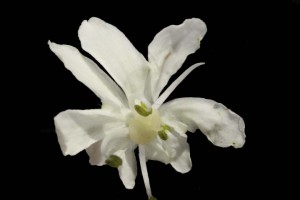 It has been very dry and hot (many days over 100 in the valley), but the Coral Bells (Heuchera sanguinea) are flourishing and are a treat to see.