After some wonderful summer rains, the trails are rich with flowers. Some of the smallest plants bloom at this time of year, especially the little Sixweeks Prairie Clover (Dalea polygonoides), and Drymaria (Drymaria leptophylla). Last Thursday we had a plant walk in the mountains after heavy rains the day before. At 8000′ the mountains were in cloud and each twig and flower was covered with dew. It was breathtakingly beautiful. We saw over sixty different species in bloom, and thousands of flowers.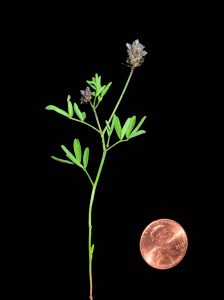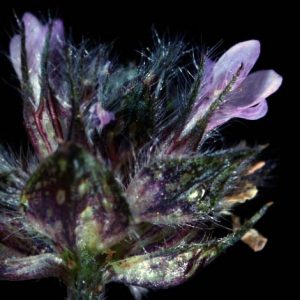 Sixweeks Prairie Clover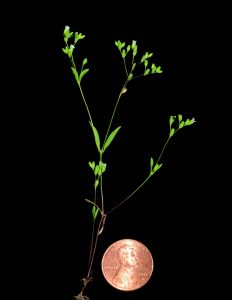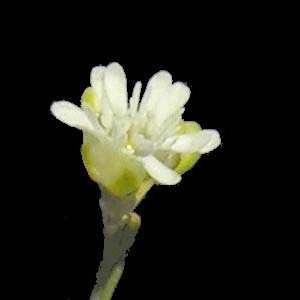 Drymaria
Recently I printed a limited edition of my new plant book. I call it "More" because it is a kind of supplement to the books: "Mountain Wildflowers" and "Mountain Trees". So far I have just sold it out of the trunk of my car but now people who are in Southern Arizona can find it at the Living Rainbow store in Summerhaven on the Catalina Mountains.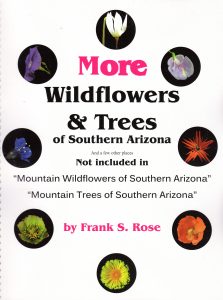 Jim Verrier and I are working on a book showing the beauty of grasses, and I am getting ready to format a book which I will call "Small Wonders" showing the beauty of little plants like the Sixweeks Prairie Clover and Drymaria, plus hundreds of others, Many of which I call "Invisible Flowers."
Recently I have actually met some flowers that I had only read about in books. They are called "cleistogamic" referring to the fact that the flowers are entirely enclosed and never open to the fresh air. They pollinate themselves. My most recent find was several of these on a Pennelia plant (Pennellia longifolia). Prior to that I had photographed cleistogamic flowers in the violet family (Viola umbraticola, or Blue Violet.)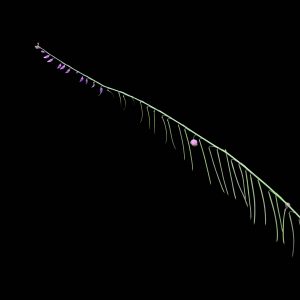 Pennellia with the round dot being an enclosed flower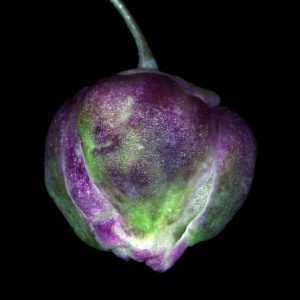 The enclosed flower, above, and a cutaway showing the interior, below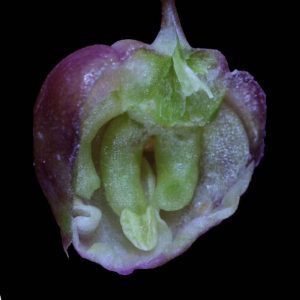 Nature never cease to amazes and delight me. There is plenty of time for more flowers before the cold weather comes.