With a dry winter, and rainless spring, we do not expect to see many wildflowers these days. Those we see come as a special treat, like this Bristlehead  (Carphochaete bigelovii). The flowers are both pink and white, and when it bears fruit the seed head looks for all the world like a brush with its bristles splayed as if it had just been crushed against a rock.
Here is the Bristlehead plant with a close-up of the flowers below it, and a picture of the fruit below that.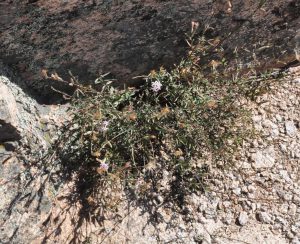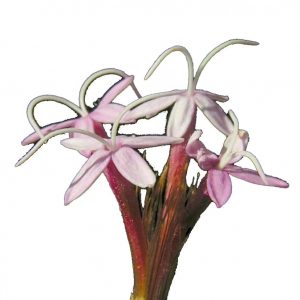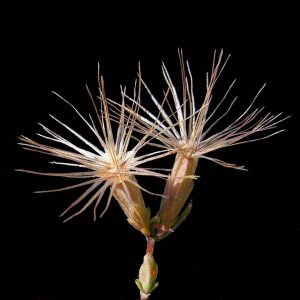 Speaking of rocks, my friend Dave and I for the first time explored an area on the mountains we have driven past hundreds of times. It is an area alongside the Catalina highway, just past Geology Vista.
It just took a few minutes of weaving our way through some fairly thick brush before we came out onto an area surrounded by rocks weathered into fantastic shapes. It reminded me of Echo Canyon in  the Chiricahua National Monument. But the wind was fierce and chilly, so we did not linger long. Instead we drove down to Bear Canyon for our snack. What a treat to find this fascinating tumble of boulders.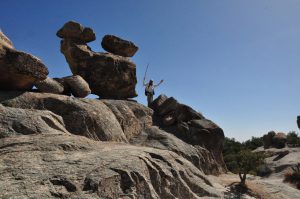 Here is Dave on the rocks. Then he took a picture of me.