For my 91st birthday my wife, Louise, gave me a megaphone. This is not because I am losing my voice or that she is going deaf, but so that more people on my plant walks can hear me dispensing wisdom. I don't know that it makes much difference, but we do get a laugh out of it.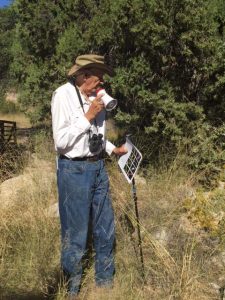 (Photo by Linda Stelljes
This last walk had at least 24 people on it (I did not do an exact count), and we had a very pleasant morning in the Gordon Hirabayashi camp ground in the Catalina mountains. I got excited about seeing the tiny flowers featured in my new book, such as:
Button Weed – Diodia teres.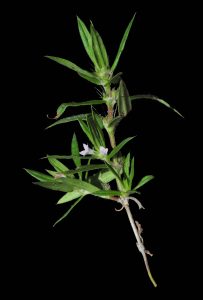 Another was Rattle box – Crotalaria pumila. One of our walkers pointed out that this name comes from the Genus, Crotalus, which includes the rattlesnakes. When the seeds in the pod are dry, you can hear the rattle when the wind blows. Although I had not seen it when Ed and I went out to explore the area and make a plant list,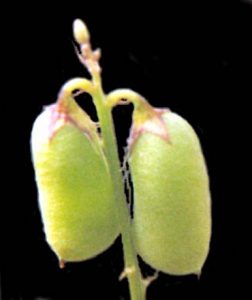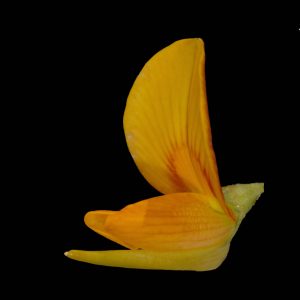 I was happy to see Many-flowered Ipomopsis – Ipomopsis multiflora with its blue stamens.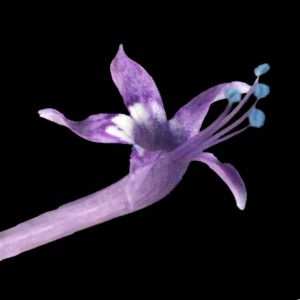 Next Friday, October 5, I will be giving a short talk about "Small Wonders" at a book signing at Sunrise Chapel, 8421 E. Wrightstown Rd, in Tucson. There will be other authors, and a display of art work. You are all invited. It begins at 6:30 pm.