Ed and I were hiking the Sunset Trail in the Catalina mountains, enjoying the wonderful display of wildflowers, when I noticed a tiny plant growing on top of a rock. It seemed to me that I had never seen it before,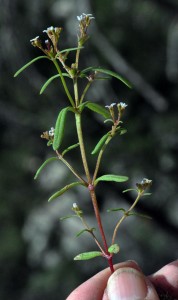 so I took photographs and made a special note of where it could be found. Later, with the help of my botanical friends I learned that it was Hedyotis greenei – hedyotis, or Green starviolet. This is a plant I have photographed before, and yet I had not seen it clearly until I did so through my new powerful macro. What a little beauty it is.
In this picture you see it in my hand, and can tell how small the whole plant is.
This is a side view of the flower, with the wonderful red markings.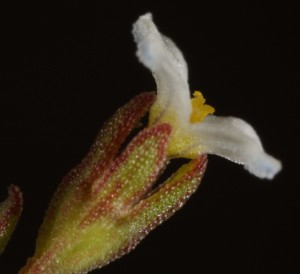 And here is a top view.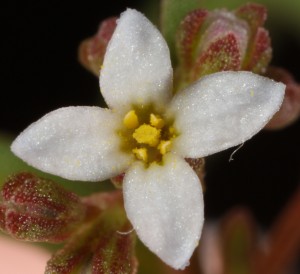 This is another reminder that there is more to these little plants than meets the unaided eye.